Huntington Beach Amenities: A Guide for Buyers
Posted by Carlee Williams on Tuesday, May 23, 2023 at 6:51:40 PM
By Carlee Williams / May 23, 2023
Comment
Huntington Beach, also known as Surf City USA, is a beach city in Southern California. Located north of Newport Beach, this city feels like a beach town you see in movies. It offers a lot of residents, including beaches, a downtown area, and great parks. People who move here try to live close to the Huntington Beach amenities.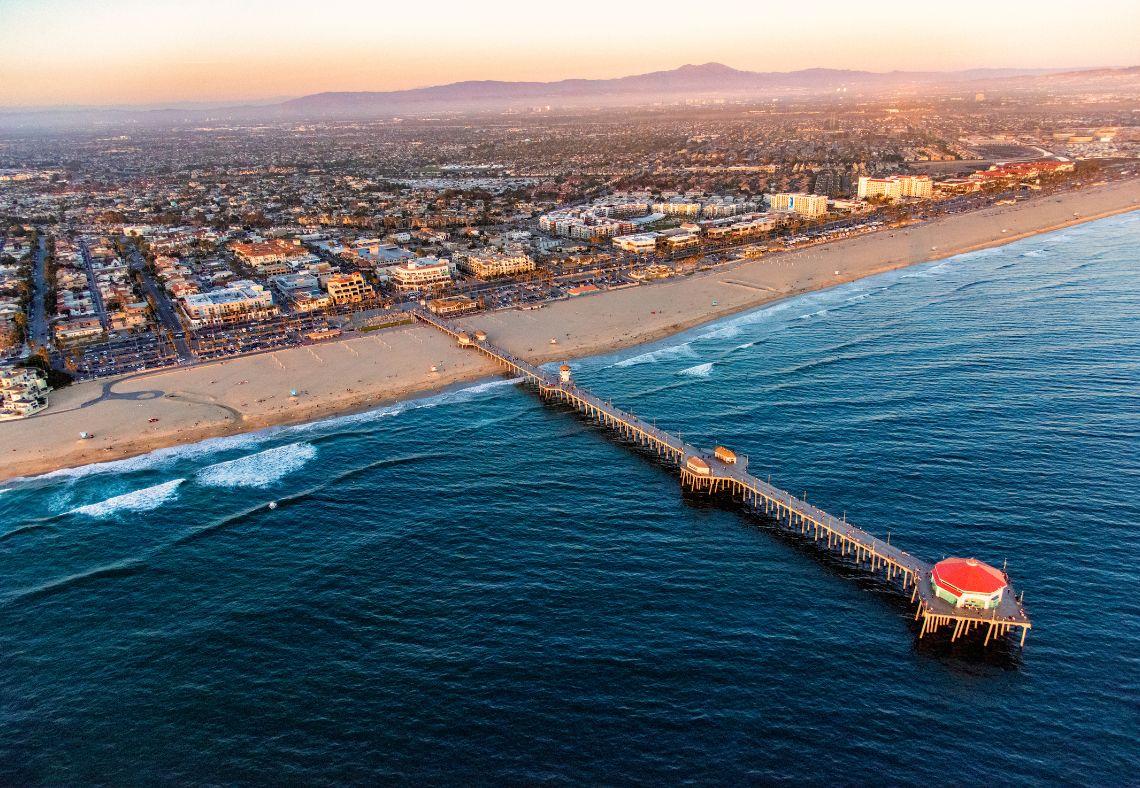 Beaches
Huntington Beach is known for its beaches. The city has over 10 miles of coastline with a variety of beaches to choose from.
The city is known for its surfing. Locals and visitors surf year round at some of the best surfing spots in the world. Popular surf spots include:
Huntington Pier
Goldenwest (22nd Street)
Bolsa Chica
Surfside
If you do not surf, casual beach going is an option. Many people spend the entire day on the beach and have beach bonfires at night. The following beaches have bonfire pits:
Huntington City Beach
Huntington State Beach
Bolsa Chica State Beach
Unlike Laguna Beach, the city has a lot of beach parking. There are spots for street parking as well as parking lots for paid parking on Pacific Coast Highway. You will find parking quick unless you are visiting on event days. Beach parking in the city is a pro of visiting and living in the city.
Parks and Recreation
Huntington Beach has a variety of parks and recreation facilities. If you are more of a park goer, the city has its own Central Park. You could spend a full day in Central Park. Within the park there is the following:
Four playgrounds
Disc golf
Horseshoes
View points
Lakes
Equestrian trails
Dog Park
Three restaurants
Senior center
Central Library
There are also a ton of tennis courts and pickle ball courts throughout the city that are lit until 10 PM or 11 PM.
Downtown
Downtown Huntington Beach is next to the pier. The area has a variety of shops, restaurants, and bars.
You can spend the evening bar hopping and listening to music at Sealegs and Perqs. There are great restaurants like Zero Zero and The Black Trumpet Bistro. You can also visit Pacific City which is a newer outdoor shopping and dining center.
There are plenty of great restaurants, bars, breweries, and more inland. Along Beach Blvd, there are restaurants like Slater's 50/50, Heirloom a FarmHouse, and more.
Events
Huntington Beach hosts major annual events that draw a lot of visitors. Since the city is known for its surfing, they host two major surf competitions each year:
U.S. Open of Surfing: The U.S. Open of Surfing is more than just a surfing competition. There are vendors, concerts, and more.
ISA World Surfing Games
Other events hosted in the city consist of the Pacific Air Show, Independence Day event, and Corgi Con.
Conclusion
Huntington Beach is a great place to live for people looking for easy access to amenities. There is something for everyone in this city. If you need more information on Huntington Beach subscribe to our Youtube channel All About Orange County.