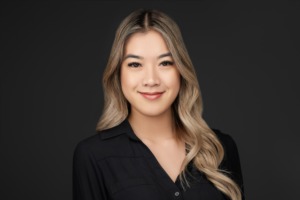 Originally from Delaware, Linda moved to California to attend college at the University of California, Irvine. Fascinated by Southern California's Architecture and Interior Design, she knew this was a place with endless opportunities and adventure. Linda planted roots in Orange County and has firsthand insight on both the joys and challenges of finding a perfect residence to call home. She is determined to help her clients with whatever they need and will go above and beyond to fulfill those needs.
As a strong advocate for her clients, she devotes her time to thorough research and transparent communication. She truly cares about her clients and values their opinion throughout the process. She uses their preferences, needs, and concerns to help guide them to their dream home. Linda instills confidence in her clients that they are getting the best value for their home, whether it is buying or selling; thanks to her expertise in negotiation and comprehensive knowledge of current market trends.
Whether it's purchasing their first home, upgrading/ downsizing, investing, or anything real estate-related. Linda is here to help her clients transition as smoothly as possible. She is excited and honored to be a part of her clients' one of many life's milestones.